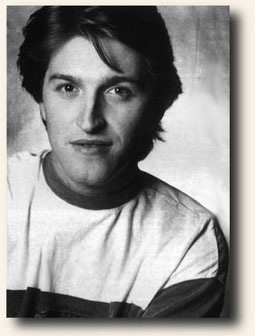 Franck AGULHON
Drums
Born in 1976 Franck Agulhon first started playing drums in Marseille in 1986 with Phil Levan. He has a Diploma from the Creative and Music Center of Nancy and has completed the Advanced Certificate Program" at the Drummers Collective in New-York. Franck Agulhon currently plays with a number of formations:
· OLIVIER KER OURIO QUARTET (Pierre DE BETHMANN, Gildas BOCLE)
· PIERRICK PEDRON QUARTET (Vincent ARTAUD, Pierre DE BETHMANN)
· ERIC LEGNINI TRIO & QUARTET (Rosario BONACCORSO)
· BIRELI LAGRENE TRIO (Diego IMBERT)
· STEFANO DI BATTISTA QUARTET (Rosario BONACCORSO, Eric LEGNINI)
· PIERRE DE BETHMANN "ILIUM" QUINTET (Clovis NICOLAS, David EL MALEK, Michael FELBERBAUM)
· PIERRE ALAIN GOUALCH TRYO (Rémi VIGNOLO or Christophe LEVAN)
· VALERIE GRASCHAIRE QUARTET (Diego IMBERT, Pierre Alain GOUALCH)
· SYLVAIN BEUF TRIO (Diego IMBERT)
· ALEX JACQUEMIN QUARTET (David EL MALEK, Diego IMBERT)
· FRANCK AVITABILE TRIO (Louis PETRUCCIANI)
· NATHALIE LORIERS TRIO
· DAVID EL MALEK QUARTET
· FLAVIO BOLTRO QUARTET (Rémi VIGNOLO, Eric LEGNINI, Rosario BONACCORSO)
Over the past few years, he has also played as sideman for:
Archie Shepp, Bob Mintzer, Lew Soloff, Ted Curson, Bobby Shew, Toots Thielmanns (in Nathalie Loriers trio), Julia Migenes Johnson, Sylvain Luc, Dominique Di Piazza, Eric Le Lann, Antonio Farao, Elisabeth Caumont, Pierre Jean Gaucher, Emmanuel Rocheman, Jean Loup Longnon, Stéphane Belmondo, Olivier Temine, Viviane Ginape, Hervé Meschinet… Franck Agulhon teaches at the International Music Academy of Nancy and the Didier Lockwood Music Center.
DISCOGRAPHY :
1993 - AMETYS Diego IMBERT (EMD 9301)
1993 - Laurent GIANNEZ "BRINDILLE" (auto - production)
1995 - Diego IMBERT "OPALE" (EMD 9501)
1996 - Jean-Marie VIGUIER Trio "SAGE" (EMD 9601)
1996 - Pascal PARISOT "PASCAL PARISOT"
1997 -TRYO Pierre Alain GOUALCH "VOICI MA MAIN" (EMD 9701)
1998 - Shake Orchestra "THE DUKE AND US" (ORJL 001)
1999 - Viviane GINAPE Quartet "CAFÉ" (Charlotte Records)
1999 - Shake Orchestra "ANGUSTIA D'AMOUR" (ORJL 002)
2000 - Ernie HAMMES "STEP WISE" (auto – production)
2001 - Alex JACQUEMIN Quartet «Story of » (Cristal Records)
2001 - Olivier KER OURIO "A RIDE WITH THE WIND" (Naïve)
2001 - Pierrick PEDRON "CHEROKEE" (Elabeth)
2001 - Sylvain BEUF "TRIO" (NAÏVE )
2002 - Pierre De BETHMANN "ILIUM Quintet" (NAÏVE)
2004 - Pierre-Alain-GOUALCH / Franck AGULHON DUO "TIKIT (EMD 0401)
2004 - Sylvain BEUF TRIO "ANOTHER BUILDING" (RDC Records)
2005 - Dorado Schmitt Quintet "DORADO SINGS" (EMD 0501)