Timbo MEHRSTEIN GYPSY JAZZ ENSEMBLE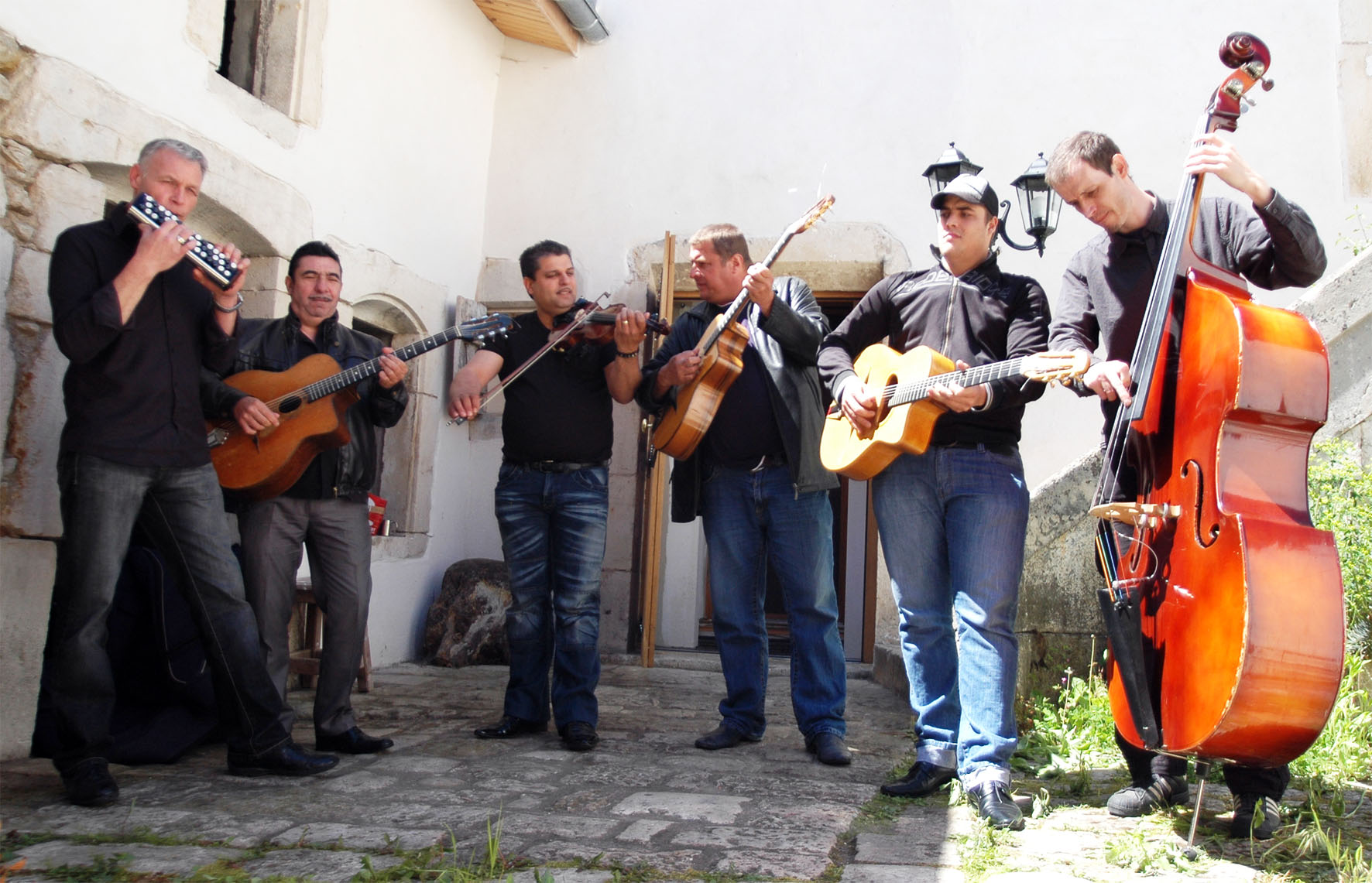 left to right :
Mario Fantauzzi, accordion, accordina ; Geisela Reinhardt, guitar ; Timbo Mehrstein, violin ;
Popots Winterstein, rhythm guitar ; Benji Winterstein, rhythm guitar, Jean-Gérard Leoscher, doubl bass.
Needless to introduce the region that includes the cities of Forbach, Sarreguemines and Saarbrucken along with Strasbourg. It is well known to host the largest jazz manouche musicians community of France.
To name a few, the prominent cousins Dorado Schmitt and Tchavolo, the new generation Samson (Dorado's son), Bronson and Amati, the "Winterstein" family (the rhythm section players "Hono", his brother "Popots" and his son "Benji", the "Reinhardt, the "Mehrstein", which one of the representatives Etienne says "Timbo" is already considered by the Gypsy community and the professionals of the music world as one of the finest violinists of his generation, worthy successor to Stéphane Grappelli
After 10 years of performances with his alter ego and childhood friend Samson Schmitt, he decided to form his own band in order to play his own music.
The album "Maré Tchavengé" (for our children – translated from the Gypsy language) has been recorded in 2012 and released in January 2013. Most of the 14 titles are originals composed by Timbo Mehrstein for the most, but also by Geisela Reinhardt, Popots and Benji Winterstein. Two guitar solists are invited on two of the three standards: Nathanael Briegel on "Parapluies de Cherbourg" (by Michel Legrand) and Sébastien Felix on "What a difference a day made" (by Maria Grever).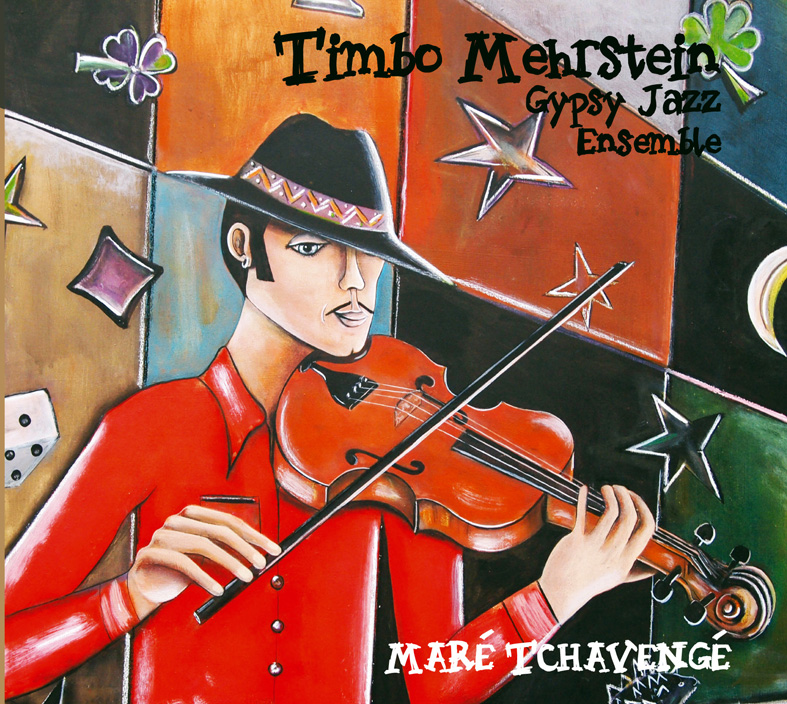 1 Gwendy swing / Timbo MEHRSTEIN
2 For Brenda / Geisela REINHARDT - listen
3 Pour toi / Timbo MEHRSTEIN
4 Kenya / Geisela REINHARDT
5 Un jour de juillet / Popots WINTERSTEIN - listen
6 For Shelby / Geisela REINHARDT
7 Maré tchavengé /
Timbo MEHRSTEIN & Benny « Benji » WINTERSTEIN
8 Lady is a tramp / Richard RODGERS / Lorenz HART
9 Miri Smillya / Timbo MEHRSTEIN - listen
10 Parapluies de Cherbourg / Michel LEGRAND (guitar solo by Nathanaël Briegel) - listen
11 Timbo swing / Timbo MEHRSTEIN
12 Maydji / Benji WINTERSTEIN
13 What a difference a day made / Maria GREVER (guitar solo by Sebastien Felix)
14 For Swann / Popots WINTERSTEIN